HASTY CARGO
Category: Car game
Platform: Android and iOS
Price: free
SCREENSHOTS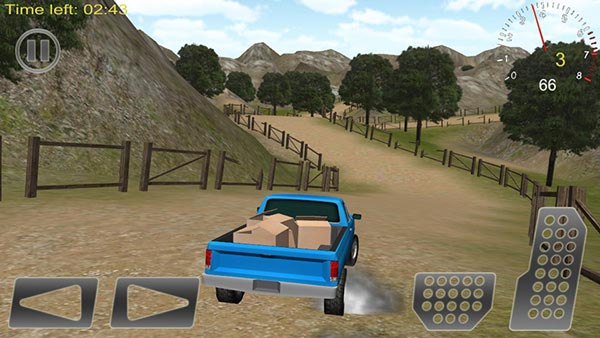 GAME DETAILS

Hasty Cargo is a pickup truck driving and cargo delivery simulation game for mobile phones. Explore a large enviroment and many challlenging tasks in this 3D truck driving game.

Game features:

Realistic truck physics
Smooth gameplay
3D graphics
Large terrain
20 challenging missions
Cargo delivery and rally style racing levels
Multiple control types

Gameplay:
Work at a warehouse as a driver and deliver parcel to the customers houses. Deliver the cargo quickly as customers will not wait for loang. Be fast to deliver parcel in time but drive carefully as loosing too much cargo will lead to mission failure. Explore the navigation map before each job to know the right route to the unloading area.